The new Bed - Part 1
16 Jan 2021 - f
The new bed - Part 1
The Planning
The room for Thing 1 and Thing 2 is not the biggest and both wanted to sleep there. So we had to think about creating more space.
Since our flat is old it also has a high ceiling and living in the city, we did what all city planers like to do: go higher. But there were a few conditions that would have had to be met:
no screws in the walls,
no damages to the tapestry,
it should be easy to assemble and disassemble (it will have to move in a few years),
it must be sturdy enough to withstand two Things who like to climb, jump and swing, and to mount stuff for such occasions onto it.
Ah, and no one should be afraid of falling down in the sleep. Or about someone else falling down in their sleep…
First sketches were made on paper and then a CAD-model was created.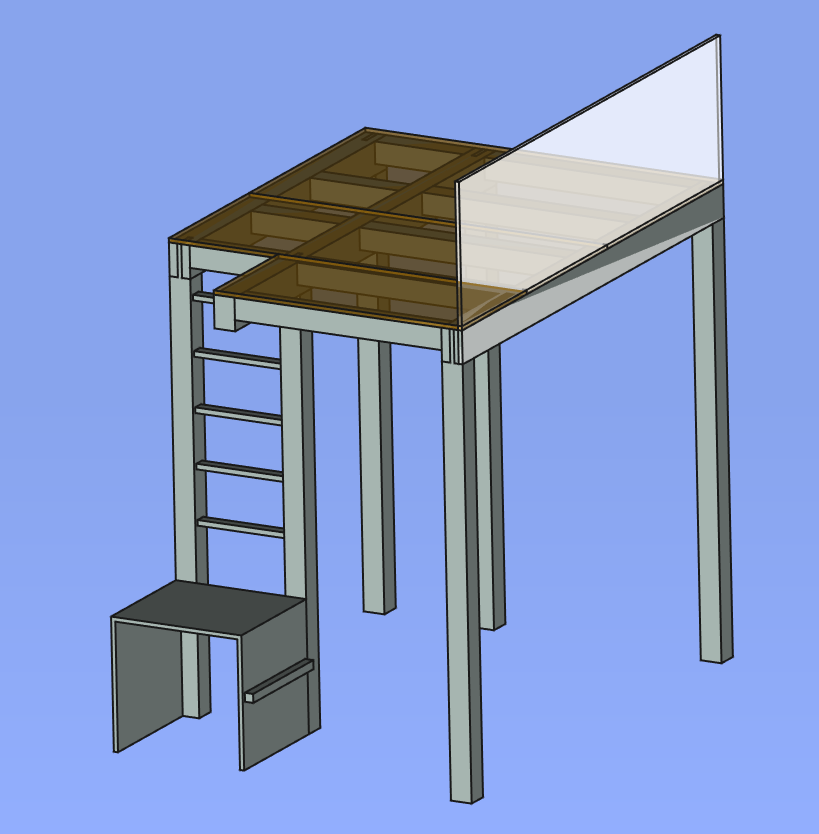 After everything was measured, it was time to look for wood.